Anthony Civitello
Portfolio Strategist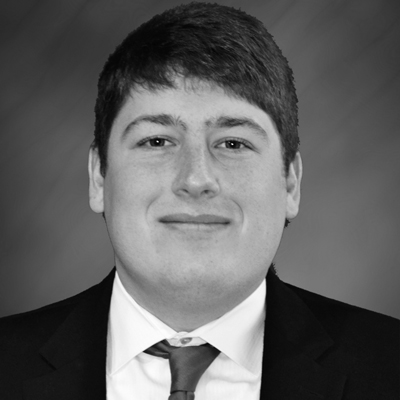 Anthony Civitello is a graduate of Kutztown University with a BSBA in Finance. Prior to completing his undergraduate studies, he worked as an intern at Ellis Investment Partners, LLC during summer and winter breaks. He quickly learned various aspects of the portfolio management process while providing support to overall operations. Upon graduating in 2013, Anthony joined Prudential as a Client Service Representative where he gained experience in communicating with clients. Seeking a position which was more quantitative in nature, he joined SEI as a Mutual Fund Analyst where his responsibilities include daily valuation of NAV's for various mutual fund companies and trade reconciliation.
Anthony assumed a full-time role as Portfolio Strategist in January of 2017 during the expansion of operations to support the firm's commitment to clients as EIP, LLC continued to grow at a rapid pace. With over 4 years of experience in the financial services industry, he is an integral part of the Portfolio Management Operations Team. As a member of the PMOT, Anthony works closely with our consultants in the construction & monitoring of portfolios. He is also actively involved in research & analysis where his focus is in the areas of Exchange Traded Funds (ETF's) and Mutual Funds (MF's). He is responsible for breaking down each ETF/MF into underlying positions so that each company can be analyzed. Ellis believes the analysis of each position contributes to a better understanding of expectations for each fund.
Anthony recently passed the series 65 exam and plans on pursuing the Certified Financial Planner (CFP) designation. On a personal note, Anthony enjoys travel and snowboarding during the winter and during the spring/summer when he isn't fishing, you can find him on the mound pitching for an Adult Baseball League Team.
email: anthony.civitello@ellisinvestmentpartners.com