Drew Schaffer, CFP®
Financial Planning Coordinator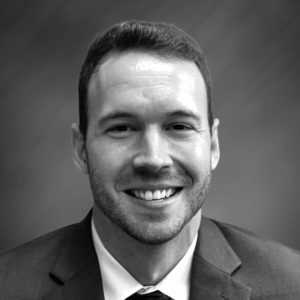 Drew Schaffer is a Certified Financial Planner (CFP®) with over 7 years of investment and financial planning experience. Upon completion of his undergraduate studies at Kutztown University with a BSBA in Finance, Drew began his financial services career at Vanguard. His initial responsibilities included oversight of the onboarding process for incoming clients, assistance with the establishment of retail accounts and completion of seamless asset transfers via communication with outside financial institutions.
As Drew continued to evolve in his role at Vanguard, he spent most of his years as a financial advisor and planner in Vanguard's Personal Advisor Services. Working closely with his clients, Drew would analyze their financial situations and needs, and work with them to develop and implement a financial plan focusing on investment strategies, savings rates, and distribution rates to give his clients the best chances of financial success. As the dedicated advisor for his client base, Drew would meet on a regular basis to monitor, review, and adjust the plans as his clients' situations and needs changed.
As the Financial Planning Coordinator for Ellis Investment Partners, LLC, Drew is responsible for driving the financial planning process throughout the firm based on the utilization of eMoney, a financial planning platform, and other resources. Drew supports our team of consultants and their clients in the development and implementation of customized financial plans to fulfill client specific objectives and needs. In addition to his firm level responsibilities, Drew works closely with his own clients, providing financial planning and portfolio management services. He plays a vital role in our third generation of advisors as Ellis Investment Partners, LLC looks towards the future.
Drew resides in West Chester, PA. He loves to spend time with his family, especially his niece and nephews. In his free time Drew enjoys reading both fiction and non-fictions, learning new recipes to cook, and keeping active with sports, such as golf and basketball.