Samuel M. Carpin, CFS®, CIMA®
Financial Planning and Portfolio Consultant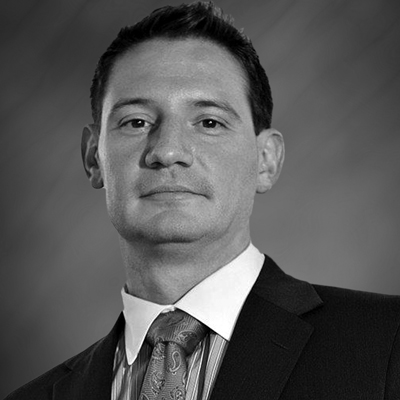 Samuel M. Carpin has been a Portfolio Consultant with Ellis Investment Partners LLC since January of 2013. He holds a Certified Investment Management Analyst® (CIMA®) designation conferred by the Investments and Wealth Institute through Wharton Business School. The CIMA Core of Body of Knowledge includes five knowledge domains covering twenty-two knowledge sections that investment advisors and consultants with at least three years' experience are required to know.
Sam also holds a Certified Fund Specialist® (CFS®) designation, conferred by the Institute of Business and Finance. The Certified Fund Specialist designation is the oldest designation in the mutual fund industry, focusing on advanced topics in fund analysis and selection, asset allocation, and portfolio construction. Sam's approach is driven by the asset allocation decision with a focus on overweighting or underweighting various sectors based on capital market expectations.
Sam began his career in finance by working as a junior analyst for ARIS Wealth Management in 2000; he later joined Capital Management Services, Inc. in 2002 as a member of the wealth management team. During his 10-year tenure at CMS he assisted the firm with their business development, key client relationships and sat on the firm's investment committee charged with forecasting their future investments, sector weightings, and asset allocations. In 2013, Sam joined the Ellis team and is a member of the firm's Investment Committee.
He currently sits on the Board of Directors of Coffee Bird LTD, an import/export commodity company based in the UK and Guatemala, and is a past Board member at TechAdVenture, LTD a UK Technology Consulting and Development Company. He is an active member of the Union League of Philadelphia.
He is a graduate of Pennsylvania State University (BS, Finance), since graduation he has served on the alumni board of the Lambda Chi Alpha fraternity, the Advisory Board for iArea Network, a telecommunications company based in Manhattan and was past Republican Party Chairman for the Borough of Conshohocken, and has rotated off the Steward Alliance Board for the Archdiocese of Philadelphia, a charitable committee charged with raising money for the five special needs schools of the Archdiocese.
Sam currently sits on the Board of Trustees as a voting member
Email: samuel.carpin@ellisinvestmentpartners.com